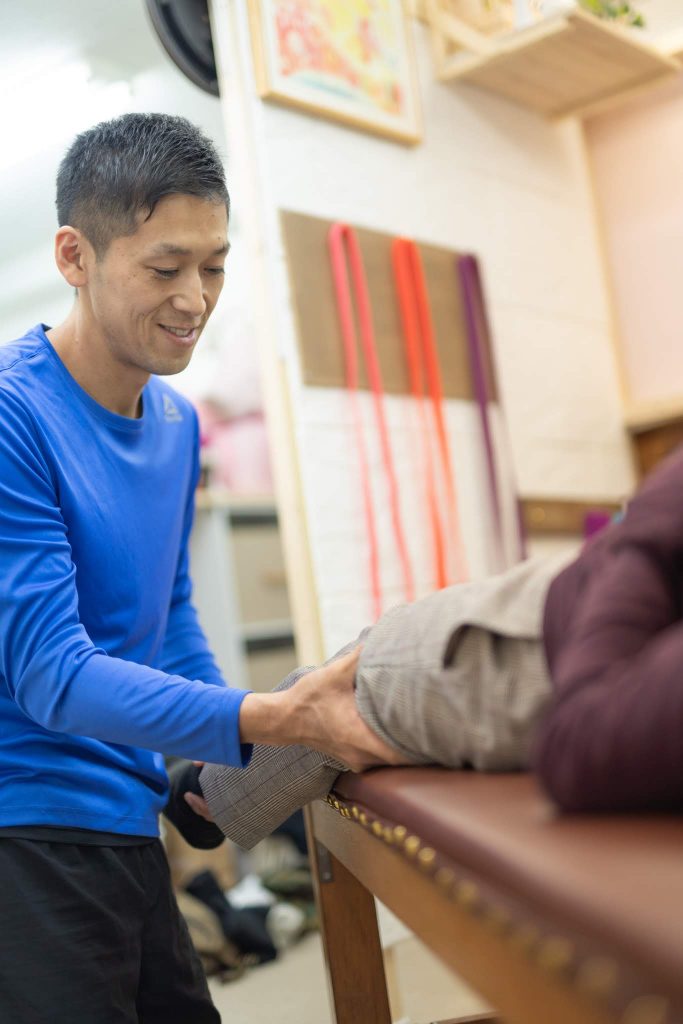 Certified Athletic Trainer, injury prevention specialist, and Soft tissue specialist in Akasaka~Manually Maximize your Movement~
Welcome to M3 Sports Therapy
English page is here.
M3 Sports Therapy is a treatment/conditioning room for the people who look for first class sports therapy in Akasaka,Tokyo. If you were an athletes in the school days, you probably know Athletic Training Room. M3 Sports Therapy provide sathletic treatment care known as Sports Therapy to the people who love exercise regularly. We also treat regular nagging pain such as stiff neck , lower back issue, and shoulder or hip pain. The provider was trained in the Los Angeles, and took care of professional soccer team in Hiroshima, Japan. M3´s comprehensive treatment program will be designed to meet your demands. Our office is located at the central of Tokyo, at Akasaka, near Nogizaka, Nagatacho, Roppongi, and Aoyama-icchome. Our unique treatment is myofascial release to manually and functionally isolate your muscles to make them move free. As a result of the session, you will know the difference. Neurokinetic Therapy is used to assess your deactivated/weaken and facilitated which make your system unbalance to compensate your body movement. We will release facilitated muscles and activate weak muscles.
Provider
Masa Takahashi is born in Yamagata-Pref and grew up in Tokyo.He played baseball in his school days and went to Los Angeles to be an athletic trainer to support athletes. His unique speciality is to assess compensatory movement which make your whole body movement unbalance because of several causes like previous injury history, body composition, specific sports, and /or daily habit.
What does an Athletic Trainer do?
"Athletic Trainer Certified" , ATC is an injury prevention, treatment specialist who serve manually therapy, athletic rehabilitation, and taping to make your body move better. After getting certified and degree in Master of Science in human movement, he has worked SanFrecce Hiroshima, pro soccer team in Japan. His passion against treatment is to give healthy, physically, mentally, and socially, life style throughout clients lives. He always says " you realize health is the most important thing in your life when you lose". Health is Wealth. We have to thank what we have now. We can walk. We can run now. But we don't know if we can throughout our lives because we get aged. Listen to you body regularly. Our need physical treatment, exercise, mental health and nutrition.